Hello, how are you? As the year comes to a close let's take a look at some free sewing patterns!   #1. Bellossom Technically this was the last free pattern of 2021, but I don't think I mentioned it on this blog so here it is! You can find this free pattern for embroidery machines right here.   #2. Cult of the Lamb Next is the pattern to make your own lamb plush from the popular game Cult of the Lamb! You don't need an embroidery machine for this one, but it does come with files for the face and...
---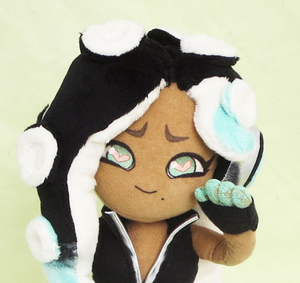 Many artists use an embroidery machine to add the all important facial features to their softies. But what if you don't have an embroidery machine?
Here are some alternative ways to craft a beautiful face onto your plushie!
---
• sewing tutorial • tutorial • video
Are you making your very first plushie? Here's a list of videos that will show you some tips and tricks including common stitches and techniques.
---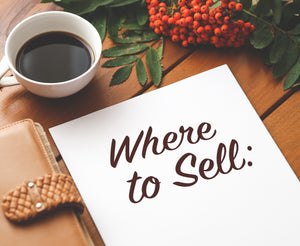 Hi there! Have you always wanted to sell your art and handmade products online? You've most likely heard of Etsy. And if you've seriously considered selling there, you might have heard a lot about the platform, both good and bad. Or, maybe you have a shop on Etsy right now, but it just isn't the right fit for your business. I could be here all day listing the pros and cons of Etsy itself, but instead I'll just talk about these 10 alternatives to Etsy and let you decide where to set up shop! *Prefer spreadsheets? Check out this sheet with...
---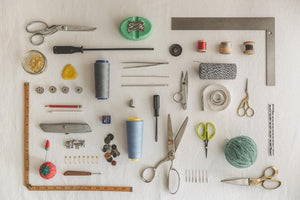 So, you've decided you want to make a plushie but you're not sure where to start? No worries! Here are the top tools to use whether you're a veteran sewist, or just getting started.   Fabric: Obviously you'll need fabric. But what kind should you get? That is often the question when people are just starting out. The fabrics used for garments often aren't the best choice for making a cuddly friend.  Generally the type of fabric required depends on the plush you want to make. For example, a traditional teddy will look best in a short pile faux fur...