Hello, how are you? As the year comes to a close let's take a look at some free sewing patterns!
#1. Bellossom
Technically this was the last free pattern of 2021, but I don't think I mentioned it on this blog so here it is! You can find this free pattern for embroidery machines right here.
#2. Cult of the Lamb
Next is the pattern to make your own lamb plush from the popular game Cult of the Lamb! You don't need an embroidery machine for this one, but it does come with files for the face and bell!
Find it here.
#3. Inkling/Squid Tentacles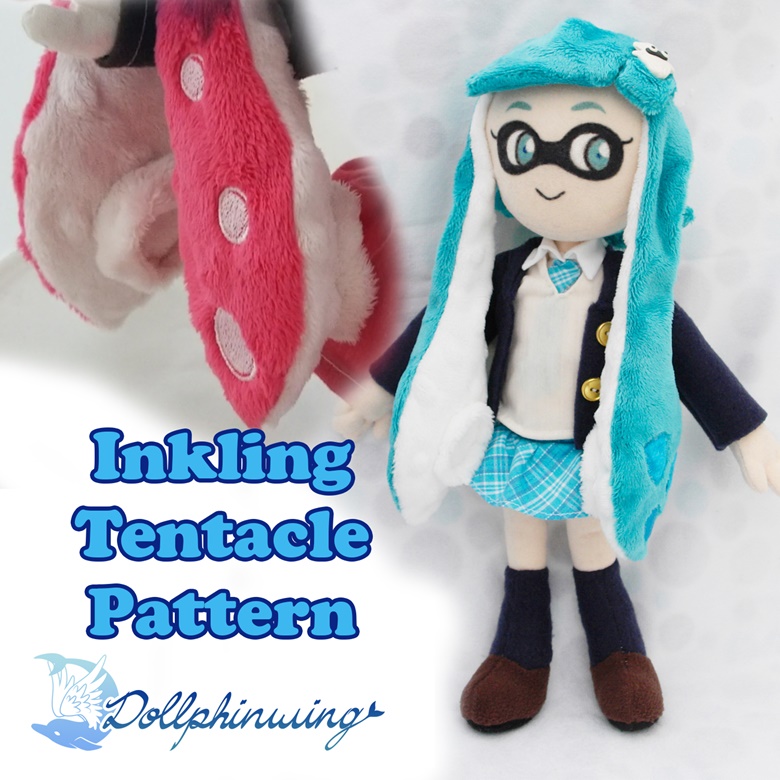 Being a big fan of Splatoon, I was excited for the 3rd game! So I thought I'd show y'all how to make the inkling's tentacles so you can make your own plushies!
The pattern and video tutorial is right here.
#4. NiGHTS Chao
I loved playing the Sonic Adventure games and NiGHTS into Dreams, so making this plush was definitely on my to-do list! And now you can make one too! Custom printed fabric isn't necessary, but is also available on Spoonflower!
Get the pattern here!
That's it for the patterns, have you made any of these? Let me know! I love to see all your creations! Other free patterns are also available on my Ko-Fi, as well as a donation goal for the next one.
You can find them all by clicking here: https://ko-fi.com/dollphinwing